Trade & Food Service Enquiries
As well as a mail order business, Macbeth's is one of the top food service suppliers of Scottish beef to hotels and restaurants.  Our food service section supplies to locations throughout Scotland.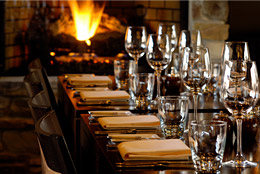 Over the years, Macbeth's has been fortunate enough to supply some of the leading hotels and restaurants in the UK but we also take great pride in supplying small niche B&B's and other food outlets.The same level of care, attention and quality that goes into our retail and mail order customers also goes to our wholesale customers.  As wholesale butchers to a number of top independent outlets, we endeavour to work with chefs to help them create the individual menu's to compliment the establishments that they work in.
What you can expect from Macbeth's
The highest quality naturally reared grass fed Scottish beef from the traditional Highland, Shorthorn and Aberdeen Angus breeds.
Rare breed pork from a local free range herd including the sought after Gloucester Old Spot and Large Blacks varieties.
Scotch Cheviot and Suffolk hill lamb, much from Fearn Farm near Tain in the North East Highlands of Scotland.
Wild venison from Red Deer sourced from estates in the Cairngorms and the West of Scotland.
Wild Roe from our own farm, Dallas and Knockando Estate
A full range of carefully sourced game, selected for its locality and quality.
A friendly and personal service that cares about your requirements and responds to changes in trends and the season.
Tailored POS information including farm of origin for your menus.
Next day delivery to most locations ensuring that you get your products on time and in a safe condition.
How we do it for you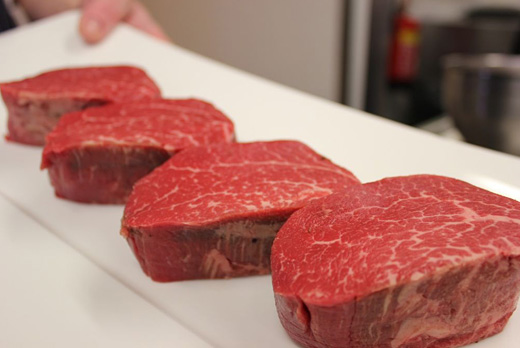 We aim to give a personal service to all our wholesale customers, whatever the size of the order wherever in the UK. Our customers generally include discerning independent hotels and gourmet restaurants but we also supply several pubs and a burger van!
Generally we can get an order to you anywhere in the UK, Tuesday to Friday, within a day of ordering – obviously the more warning we have the better!! We use our dedicated carrier service to ensure that your order arrives safely.
If you are interested in our service, please do get in contact for a price list and further information. You are of course more than welcome to come and visit us and the farm to learn a little more about what we do.
What people have said about us
For 21 years now we have been consistent in our choice of butcher.  Macbeths put quality and consistency first, period.
Gavin Ellis, Owner Knockomie Hotel
Macbeths Butchers supplies products with 100% provenance, taste and quality, their service is friendly and efficient and they are always willing to help with special requests. They are a pleasure to do business with.
Lloyd & Julia Kenny, Owners Cluny Bank Hotel
Please use the form to find out more and arrange delivery of a sample pack:
[contact-form-7 id="30830" title="Trade Enquiries"]